Provide free engraving file
Free delivery


(Not include tax)
AlgoLaser Alpha Documentation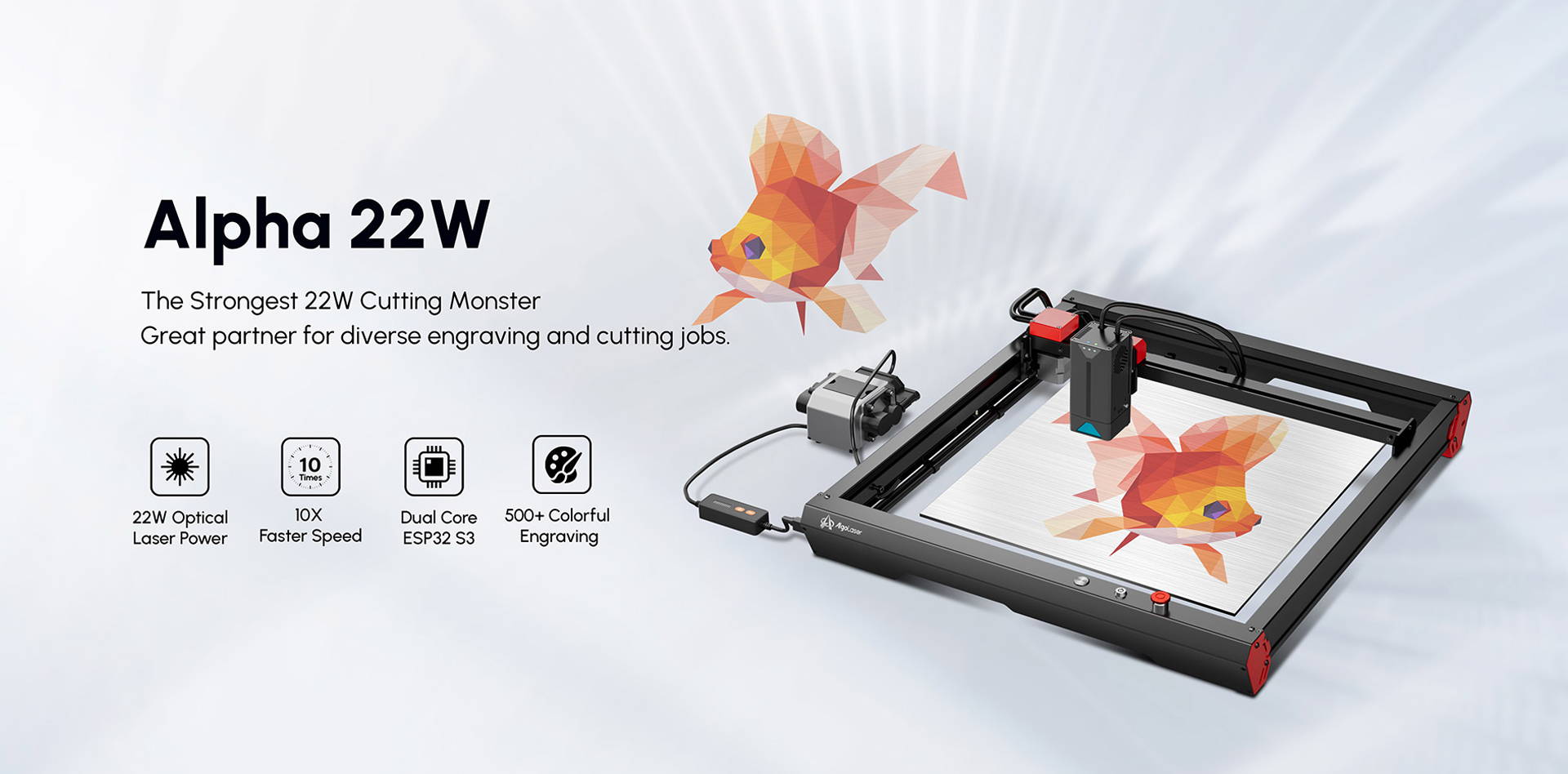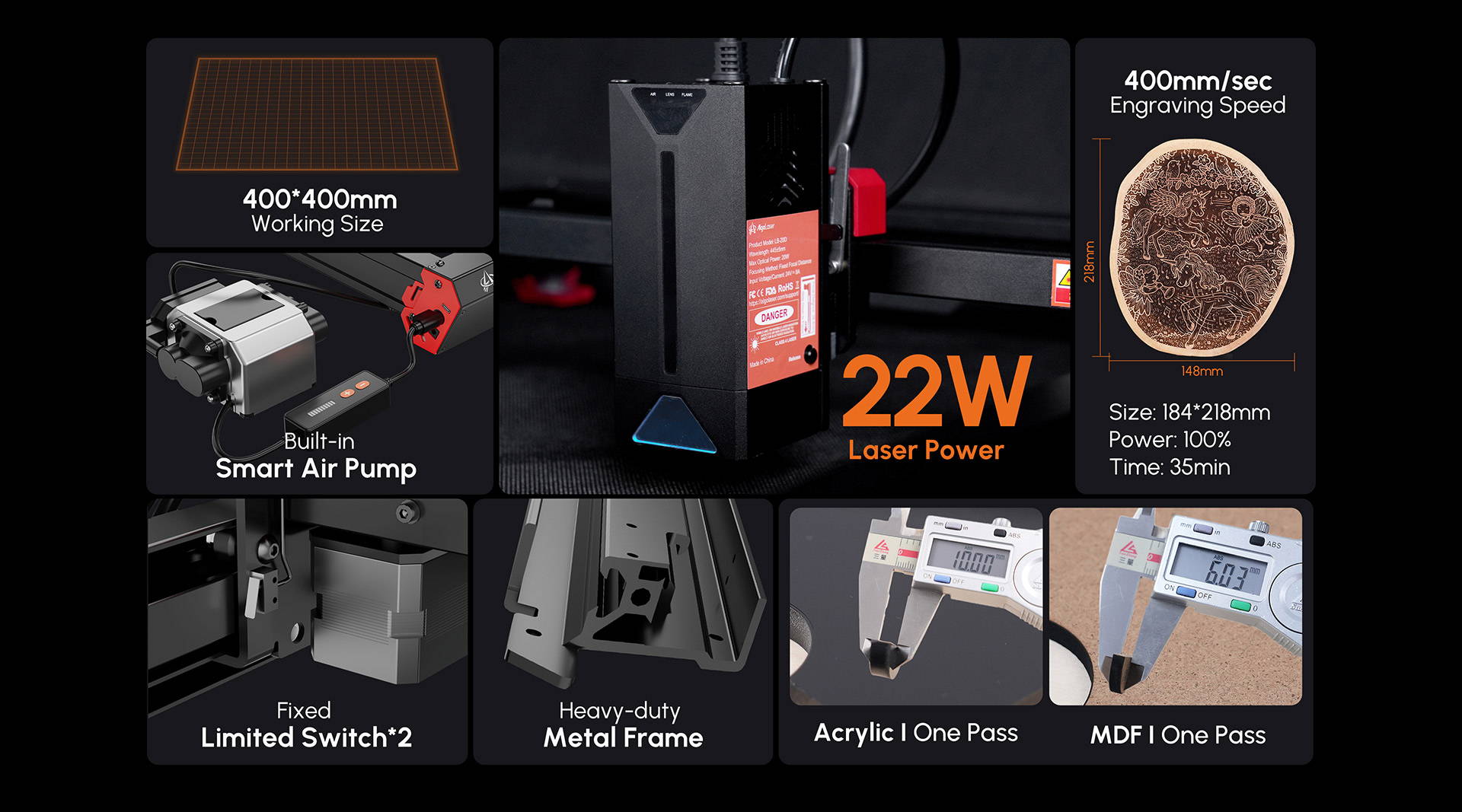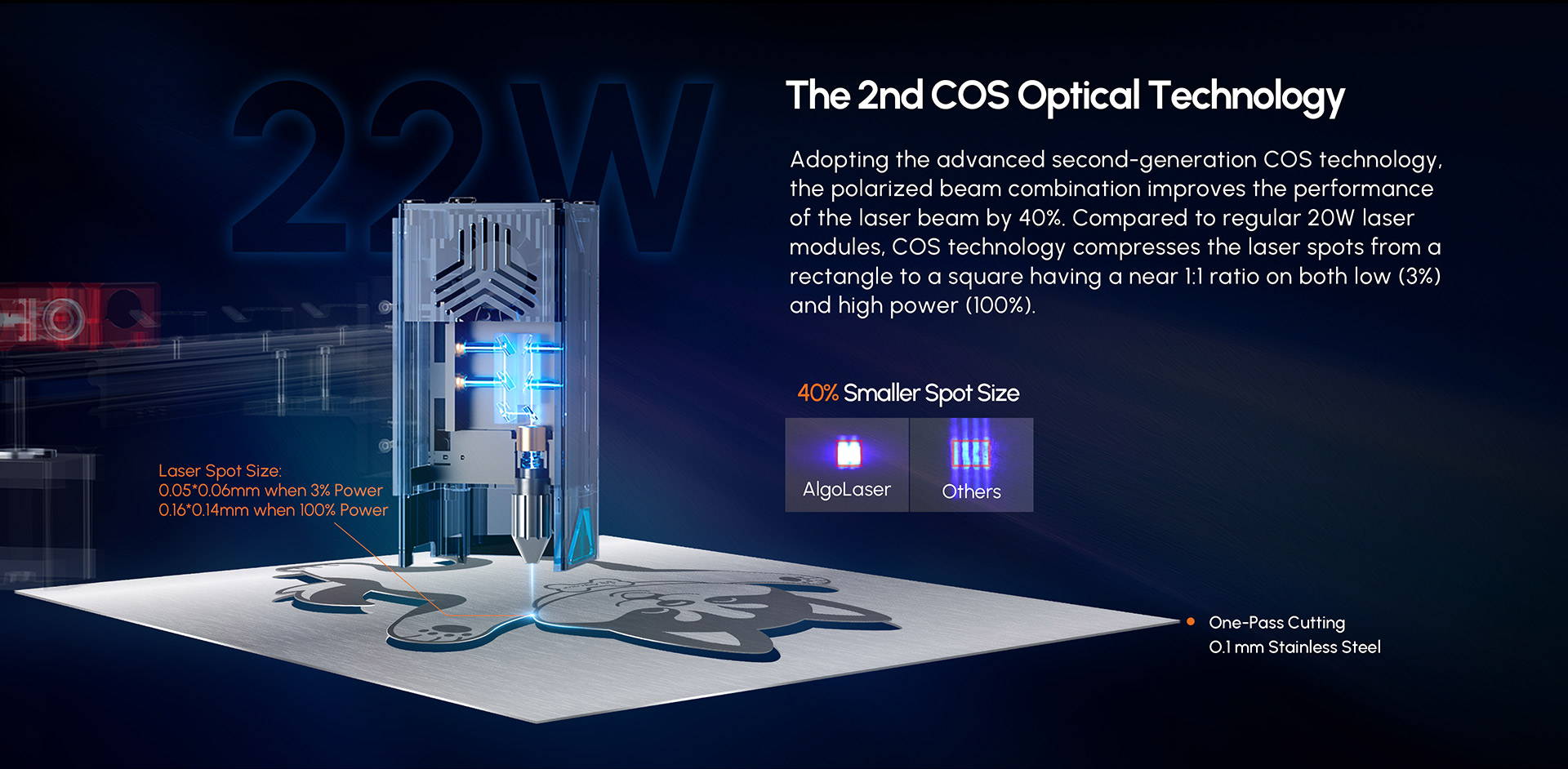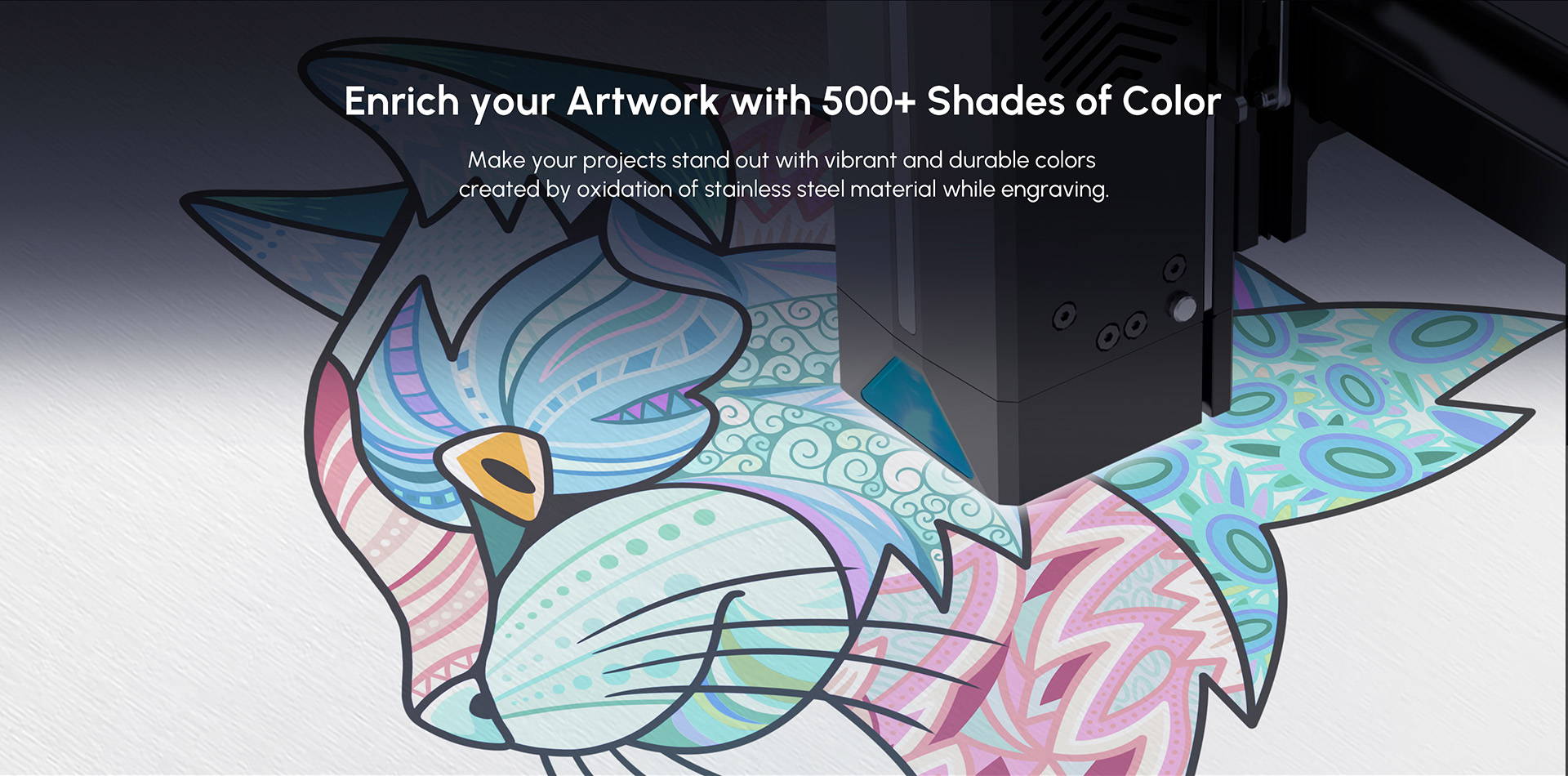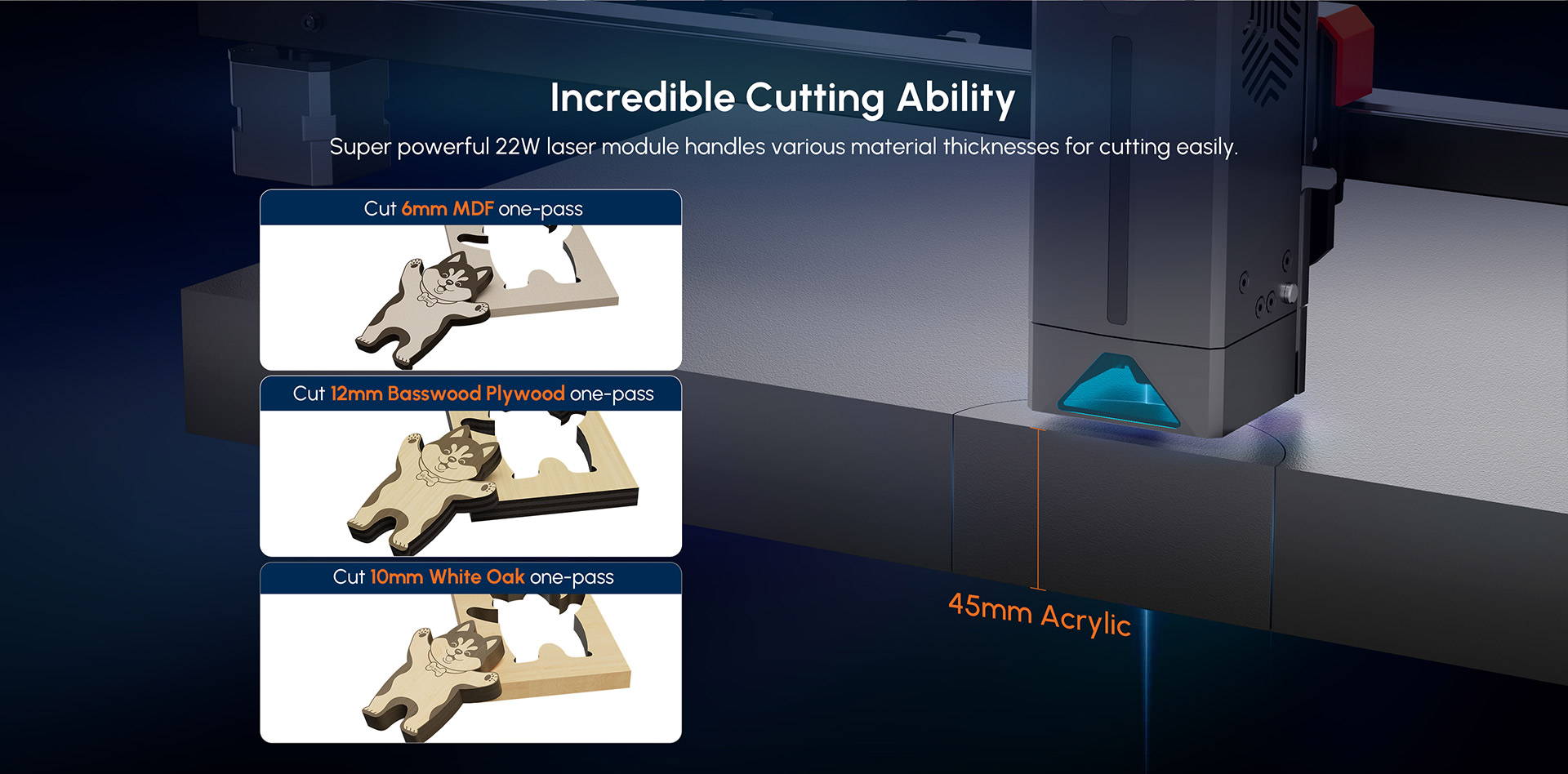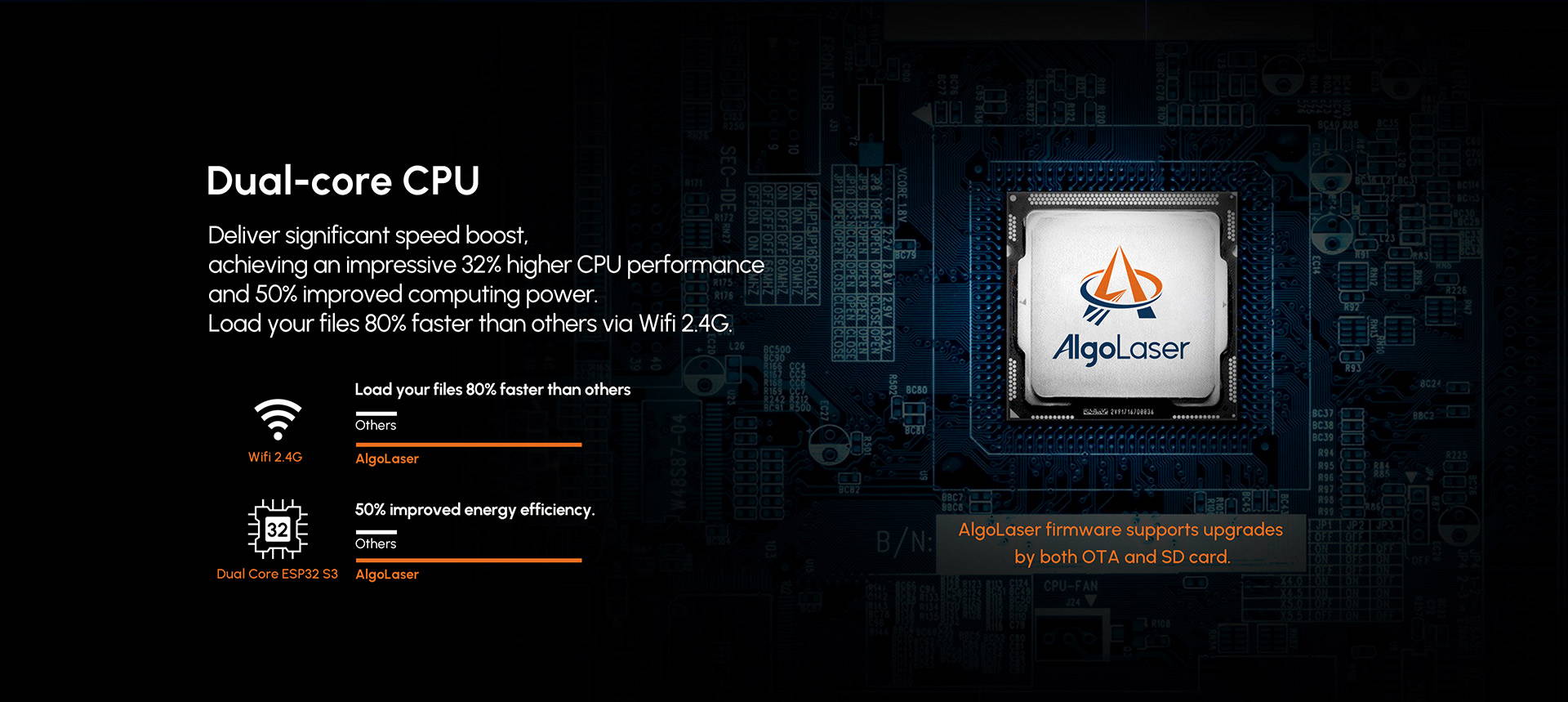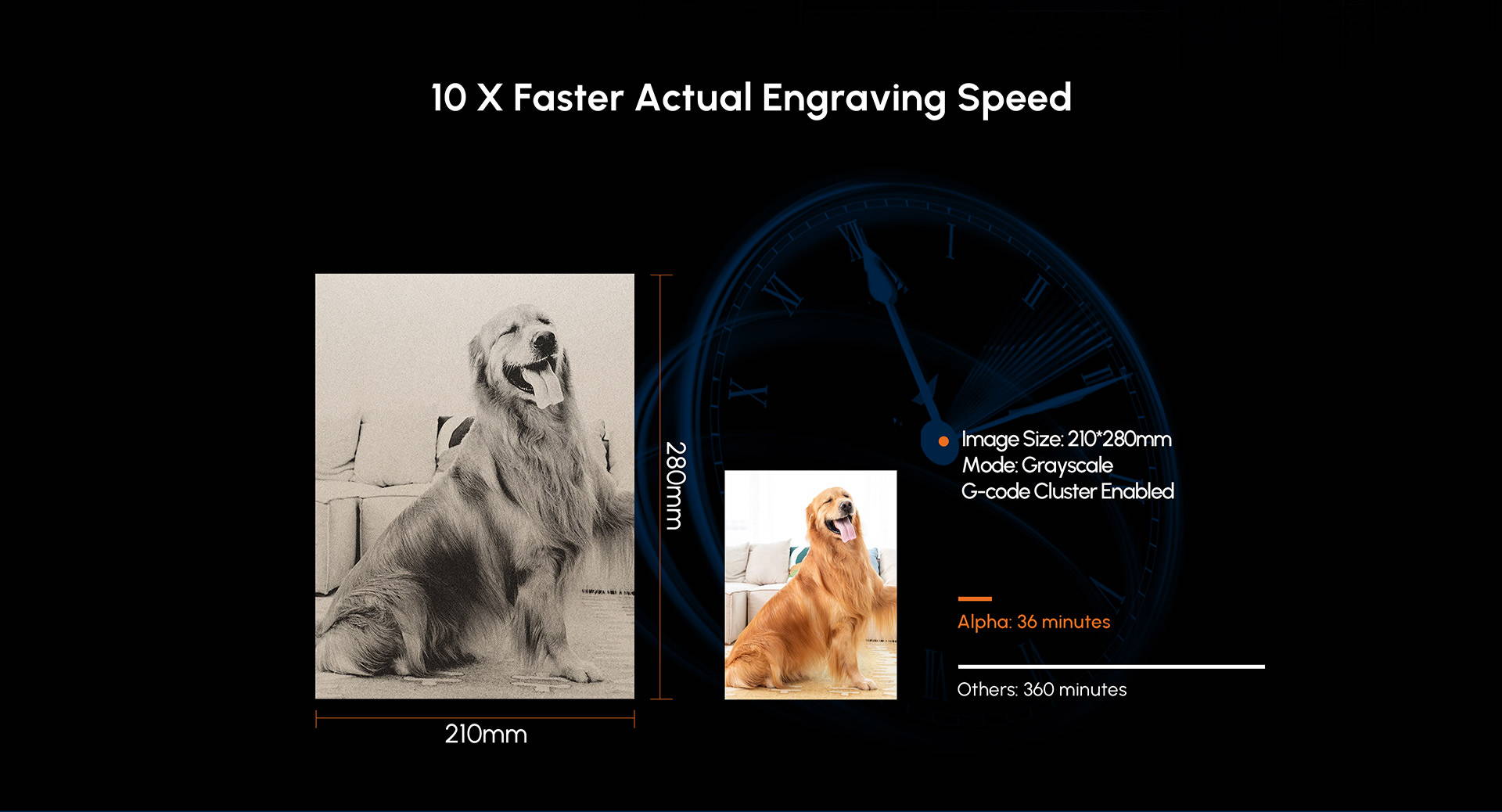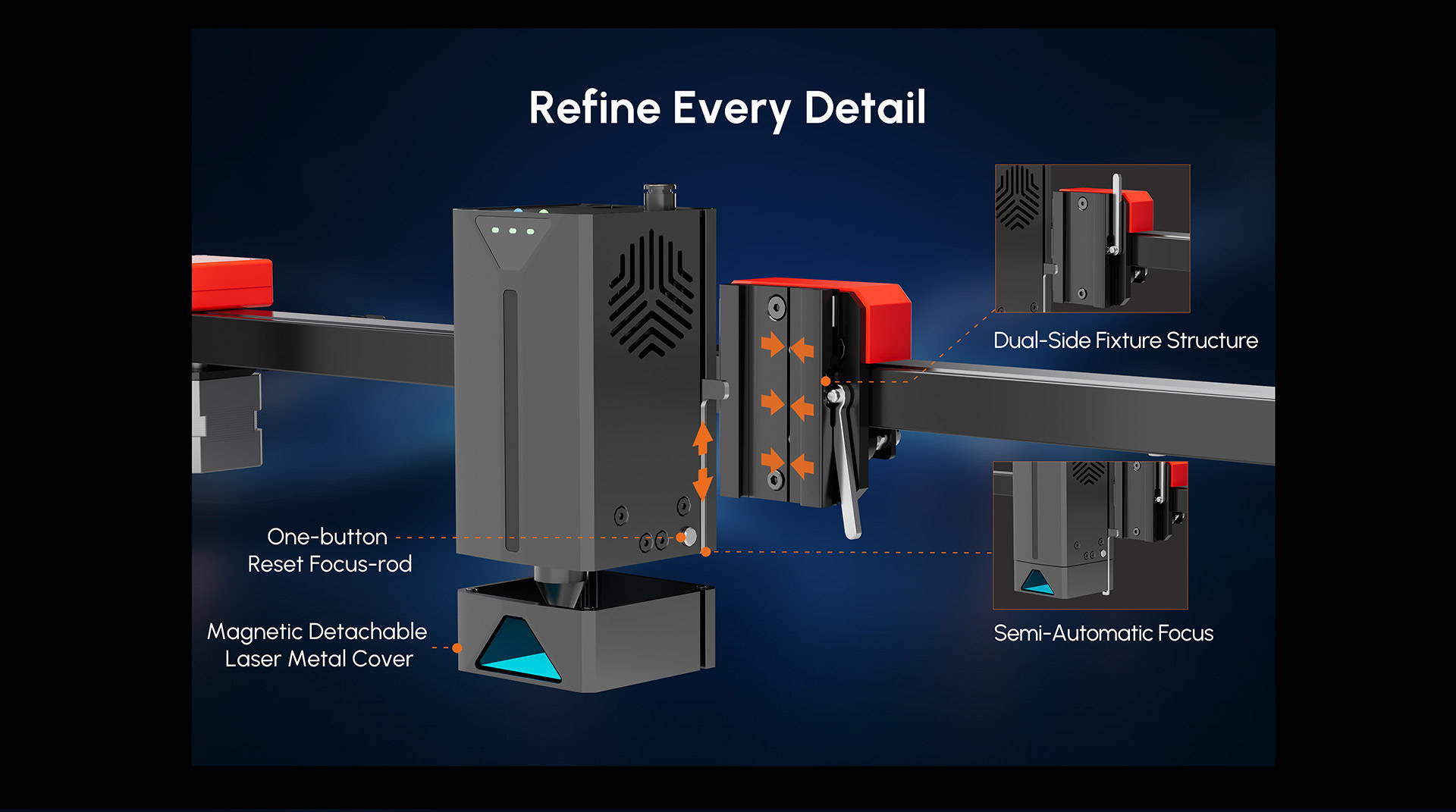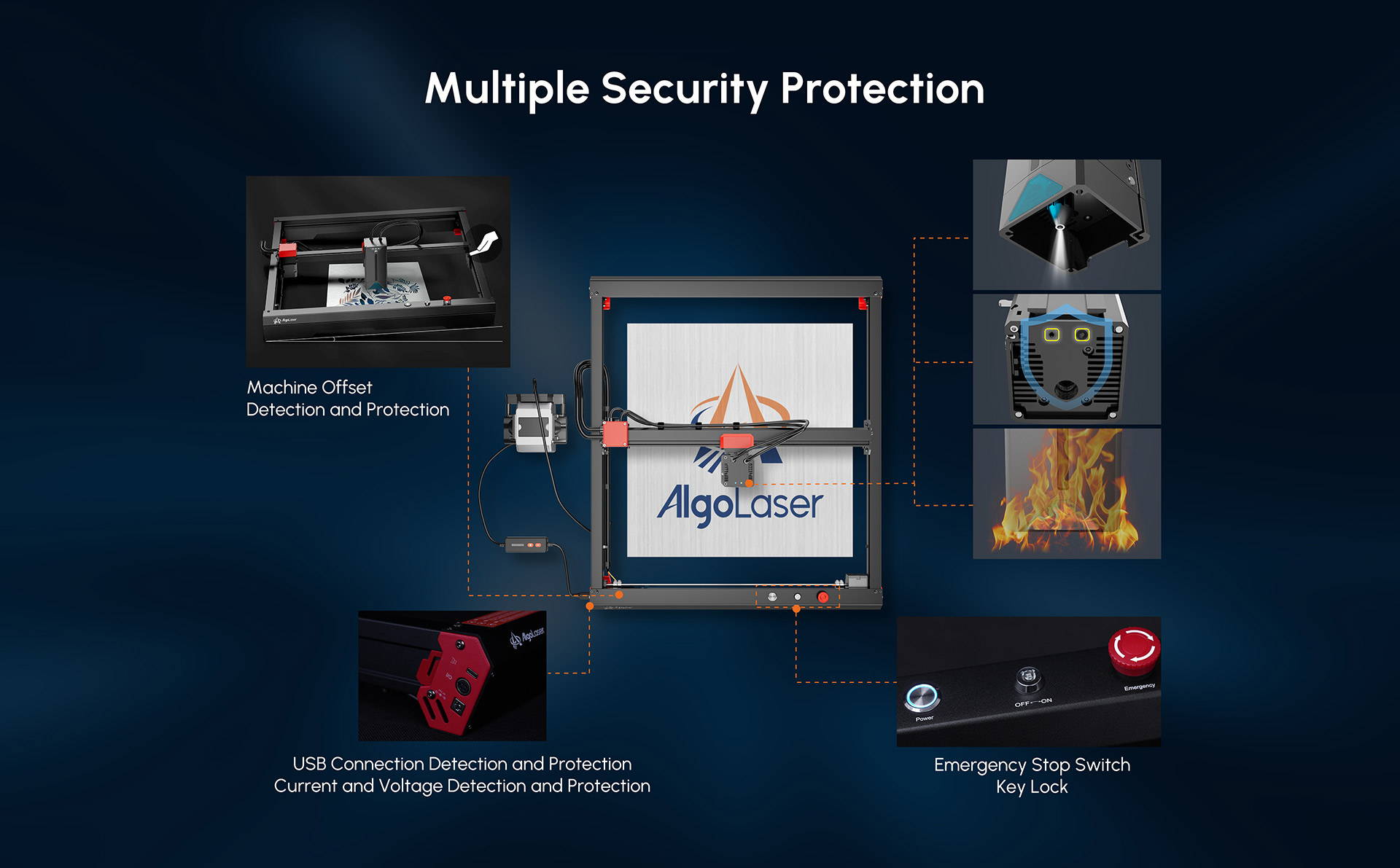 What kind of material can be engraved?
Wood, acrylic, bamboo, cloth (not cotton, canvas works best), leather, kraft paper, hard plastic, black lacquered metal/ceramic/stone, glass (need to be blacked out), food
What kind of material can be cut? How much is the thickness?
Cardboard, Felt, Stickers, Wood, Acrylic, Bamboo, Cloth, Kraft, Hard Plastic, Leather.
Maximum cutting thickness: black acrylic( 12mm) wood board(20mm).Both of them require multiple engravings.
Can the PCB board be cut?
Yes, the ORTUR laser can cut PCB boards made of acetate. preferably black or green
How to use laser to cut mirror acrylic? is it possible
You can cut opaque mirrored acrylic. Transparent materials cannot be cut and can only be engraved after blackening
Can it engrave metal and stainless steel?
It can engrave the metal after electroplating or spraying (for coating or oxide layer), stainless steel (the effect of stainless steel is better after blackening, note: not etching, but discoloration)
Can it engrave the glass?
The laser can engrave on the glass surface, but the engraving depth is not deep and cannot be cut. Glass engraving is usually difficult to control. You can make a smoother frosted surface by following the steps below: Paste thermal paper on the area to be engraved, and place it on the engraved area to flatten it without wrinkles. Put the glass in the engraving machine to engrave, then remove the glass, tear off the thermal paper, and clean the glass surface. There are other ways to engrave glass on YOUTUBE, such as first layer paint engraving and then wipe off, the engraving effect is very good.
How to choose laser modules?
LU2-2 Electric Power: 7W, Optical Power: 1,000-1,600mW More suitable for novice engraving.
Both long and short focal lengths can be cut and engraved.
However, the LU2-4 LF telephoto has a longer beam waist and higher energy density. On the basis of balance, it is more inclined to cutting, and the maximum cutting is 9MM plywood (LF gas nozzle is equipped, the cut surface is smooth, and there will be no black edges)
The focus of the LU2-4 SF short focus is smaller, and on a balanced basis, it is more inclined to engraving, especially hard materials such as stainless steel.
And an external acrylic laser protective cover, physical protection of laser radiation, you can observe the engraving without laser goggles.
Q2: Are laser engraver suitable for round cutting accessories like electric models?about $54.99?
Yes, they can install that roller. The specific method is to connect the roller to the Y-axis terminal of the motherboard. If the rollers are too high, you can add foot pads.
Q3: Equipped with 5.5W laser head, right? Can I buy and install a second, more powerful laser for this machine?
Yes, with 5.5W-10W laser module.
Replacing the laser head is no problem. Later, we will launch a compatible higher power laser head, you can directly purchase and install it.
Q4: What is the output optical power of the SF LF laser?
Both are about 5.5W, and the maximum power of the whole machine (including the motherboard and motor) is 40W.
Can't find an answer to your question?

Whatsapp:+8616670494147 or email us at support@sinismall.com

Have problems about machines using?
Want discount for your order?
Enter your email below
and remember to click subscribe us in your Email
you can enjoy the 5% discount for your first purchase!
Free engraving files are updated to you every month!